Saša Milivojev - WHEN THE FIREFLY IS GONE
CONTEMPORARIES ABOUT THE AUTHOR
RADA SARATLIĆ (Journalist):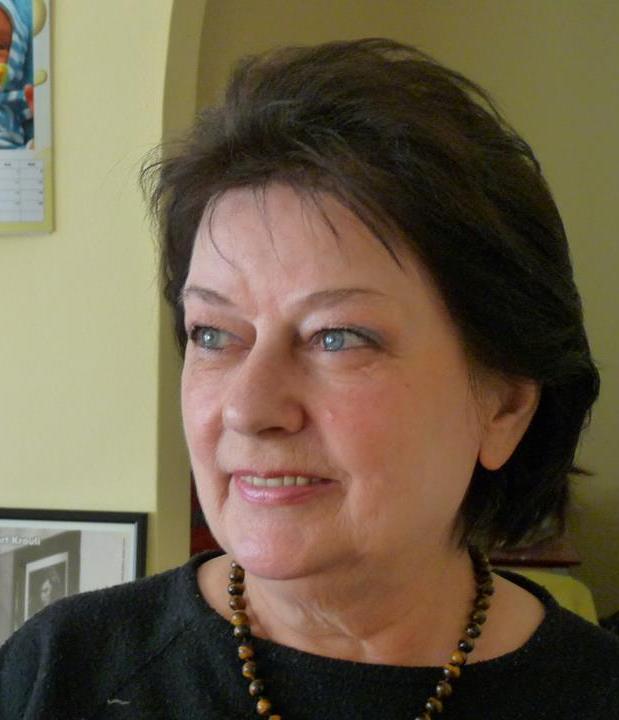 I had a chance to meet Saša Milivojev, a young poet, and to read his first book while it was still in the manuscript. He wanted to hear my opinion about his work, and I told him the following: "No, I am not a judge, God forbid, God forbid."
I felt that there was something sincere in his poetry and asked him: "Saša, what would you like to be in life, but tell me honestly?" - We were at my place...
He told me: "I want to be a poet."
Oh, Mother of Crhist! I sat with my head buried in my hands... Hey! In Serbia!? To be a poet in yesterdays and todays?
I carefully listened to him reading... We cannot do anything else but support him. That would cost us nothing. We are all familiar with Miljković and his quote: "Killed by Too Powerful a Word". - He ended his life in a toilet in Zagreb, running away from Belgrade. I guess that we have had enough of killing poets in Serbia at the very beginning of their career. There is something in it; we have felt something. Let us never remove from the scene the poets, actors, artists, shoemakers, or anyone who has a heart and soul. Let all of them stay on their stage.
DALIBORKA STOJŠIĆ (artist and ex-Miss of the former Yugoslavia):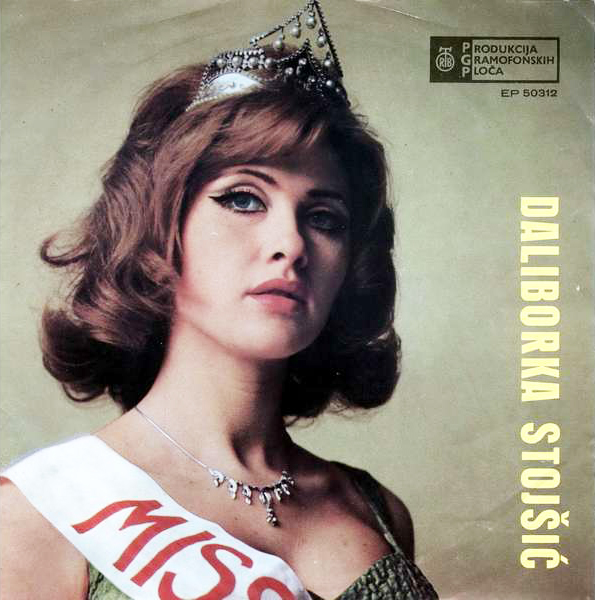 When I first saw a photograph of Saša Milivojev in a newspaper, my lips spontaneously whispered: Tadzio! It was a reaction to his angelic beauty of the kind that once mesmerised me when I read Death in Venice as part of the preparation of a paper entitled The Novellas of Thomas Mann at the World Literature Department of the Faculty of Philology in Belgrade.
The Hellenic, Apollonian beauty of the young Pole that I recognised on his face, is often unaware of itself. It belongs to the kind so agonisingly loved by Thomas Mann, to those blue-eyed and simple creatures that need no spirit. It also conforms to Schiller's principle of the naïve, as opposed to the sentimental, which separates itself from life, contemplates, writes poems and falls while dancing.
As I continue, I turn to Tonio Kröger, the novella in which Thomas Mann describes his poetics - i.e. his relationship with art - most picturesquely. The Tadzio of Saša Milivojev melts into the character of Hans Hansen, another of those blue-eyed boys that enjoy every moment, deeply emerged in life, favoured, fitting into the whole. Then I read the interview, a couple of columns and a few poems by this young man - still more of a boy than a man - and I realised that I had finally found an answer that remained lingering above my study paper: What would have happened if Hans Hansen had humoured Tonio Kröger and read Don Carlos? Now I know – he would have become Saša Milivojev. This beautiful, young, talented poet is actually a reincarnation of Kröger's biggest desire. He is a Hans Hansen who has read Don Carlos. Well-educated, ambitious, diligent, brimming with ideas, courageous and eloquent in his columns, vulnerable and frighteningly lonesome in his labyrinth, from which a small firefly, the carrier of divine light, will rescue him like Ariadne's thread. When the firefly is gone and darkness settles in, the embers will remain on the poet's hands like stardust or heavenly fire, empowering those hands to heal the wounds of this world by writing poetry and transmitting the healing energy into those who read it. In this "Giant Boy", as the famous sculptor and poet Boris Staparac named Saša, The Naïve and the Sentimental have merged perfectly, as perfectly as yin and yang, water and fire, light and darkness. Behind this angelic blue-eyed Tadzio hides an uncompromising, brave and articulate columnist and writer of the novel about the Yellow House: "I fall with the rain, courage is urging me to say to the people, NO" - and also a gentle, vulnerable poet who, free from the desire for commercial success, carries his firefly (an embodiment of his guiding star) and seeks from all the gods the answer of all answers: What is the meaning of our existence?
"Like haiku verses, the small, icy crystals of his poetry are condensed and reduced to the smallest number of words necessary to express the essence; slowly melting and dying in the heat of his dream of the desert, they lead us to endlessness, to the wandering stars, to the Fake Tears of the Moon, to questioning all the gods that preach about Love, gods who should finally become one, the all-seeing eye of the Universal Mind.
Saša Milivojev has evolved into one of the most inventive poets in the world! Besides impressionist moments, such as the firefly leaving and parting the Light from Dark, his new book speaks of the emergence of the fifth ice age. His lyrical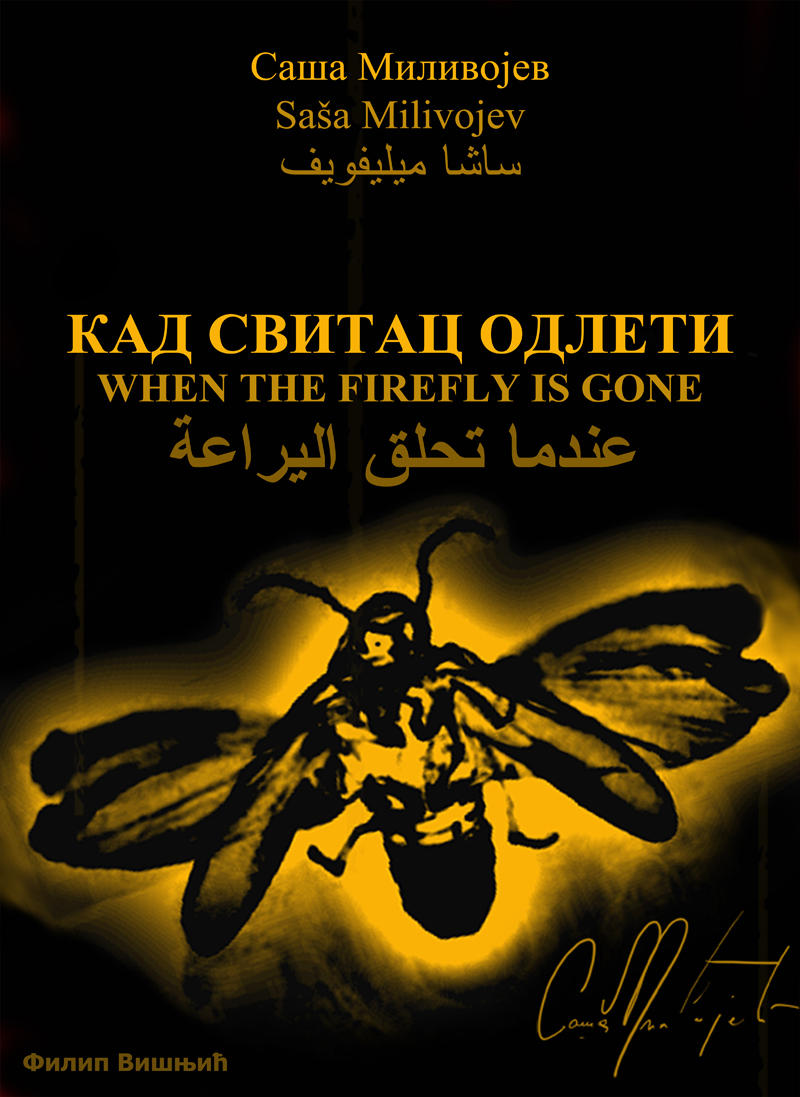 subject travels through time, living all the disasters of the Planet Earth, from volcanic eruptions: Who protects you / From the burning rain / Now that you are gone, and the Sun melting away, to continental plates moving, deluges, global warming, poles melting, to Waves crashing and Towns sinking; Black mountains are crumbling / The locusts hiss all round / Gnawed bones / Float soaked", and so on until the ultimate apocalypse and ice age. The collection entitled When the Firefly is Gone assumes prophetic proportions when pictures of drowning continents assail the reader's mind. Africa is the last to sink, the water level rising over the tips of the pyramids, after which An endless plate of ice will be created; a camel will carry the lyrical subject as the victor, not unlike the epic heroes of old Arabic literature, but this time the camel Stumbles over the tips of the pyramids …
Finally, I would like to address Saša personally and give him my motherly support, as he is an encouraging young face of future Serbia, despite all the cowards, all the indifferent mediocrities, and all Soros's payees: I whish you all the best, my beautiful boy! You have a heavy burden to bear on your shoulders. I see that some have already started accusing you of manipulation and ambition, saying that, by choosing the topic for this book, you want to achieve instant success regardless of the risks the topic may bear. Hang in there, fight and move forward. Many will hate you for your beauty, but I can see the sign on your forehead, the one written in invisible ink. Work hard and your dream will come true. I bow before the hardships and suffering you will have to endure; I bow like Zosima the elder bowed before Mitya Karamazov. I am with you, my little Tadzio!
THE SON OF THE SOUL
In the wake of creation
While I trod barefoot
Over the seething stars
My soul begot you
My son.
It lost you and sought you
Writing your name in milk
In the sand.
Screaming like Lilith for her baby
Speaking of you to God
Amidst the desert.
Through the mazes of cosmos
And the shrieks of dying suns
I descended into time
To bring you back.
Following the beat of computer bytes
Under a sea of websites
I found you.
On a young body
The mark on the forehead
Revealed you.
I will stay with you
And accept mortality
So I can follow you.
Those who love I will protect
Those who hate I will crush
Those who touch you I will kill
My son.
Just whisper my name.
Daliborka Stojšić
SPASOJE Ž. MILOVANOVIĆ (Dramatist):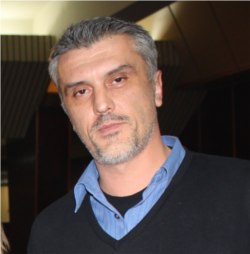 "Saša Milivojev transforms his affinity for different forms of artistic expression into verses with skilful precision, amazing us with his musicality, picturesqueness, and the multiple meanings of each chosen word. The modern expression and structural complexity of his verses make him one of the most gifted poets..."
DANICA AĆIMAC (Actress):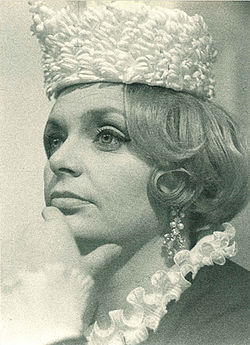 "Of all artists, I have always loved poets the most, not because they have dedicated their poems to me, but because a poet is an intermediary between God and people. The poetry of Saša Milivojev is very unusual; it extends through several dimensions and stimulates some new senses in the reader. He communicates with abstract worlds in which he finds his peace. Because of his unrequited love - a love he gives unconditionally, he runs away finding refuge in various religions. He communicates with the universe, nature, and people leaving, whom he sees through his "dirty windows". He communicates with fairies, Allah, and almighty gods who have bestowed upon him the gift of a lonesome healer. Nine/Evening/A bright speck soars/Darkness from the sky/The spinning of a wedding dance. I read once that a firefly is programmed by nature to shine at nine oclock in the evening only. Sašas poem depicts the spinning of a wedding dance and a multitude of those bright specks moving in the dark. To me, it looks like the eternal floating of celestial bodies."
ZLATA NUMANAGIĆ (Actress) - RTS TV, Belgrade, 20.10.2006.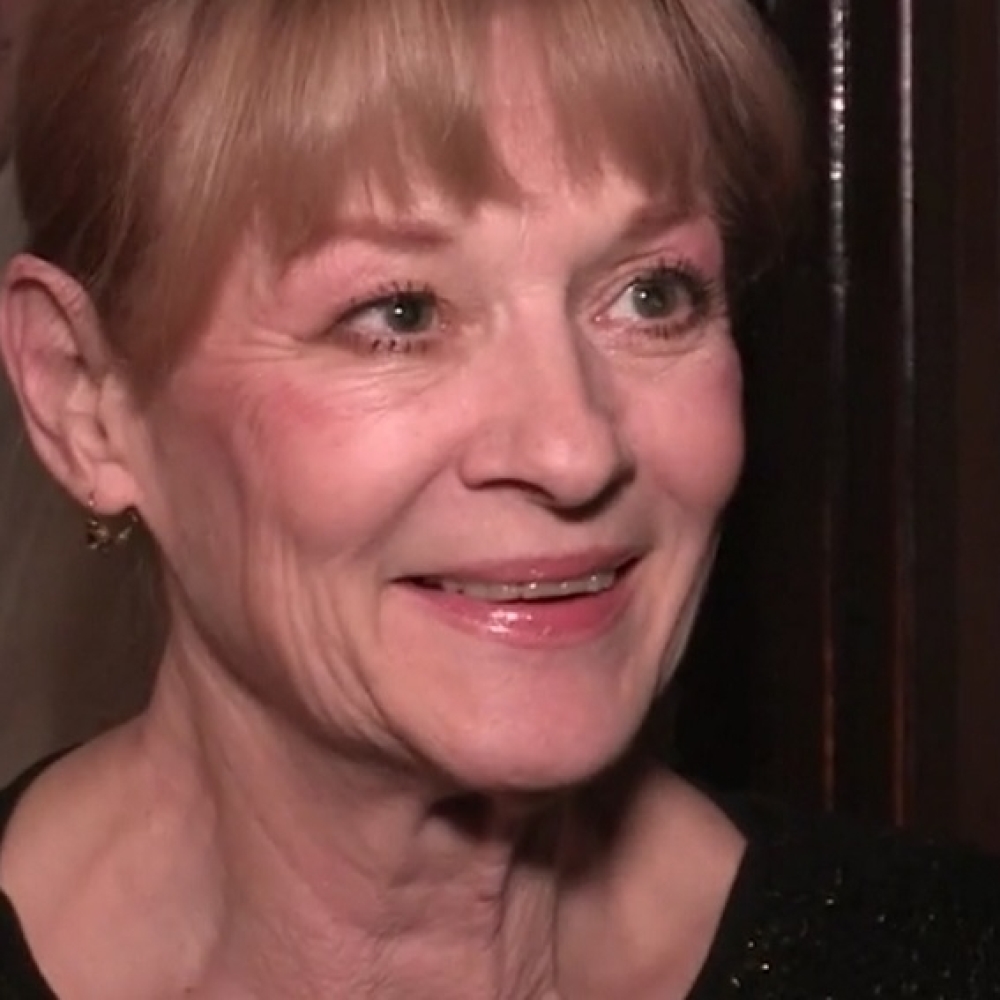 "I have been acting for so many years that I cannot even remember all the poems I have read on various poets' nights. I do not even remember when was the last time I had stage freight as I did at the promotion of the book by Saša Milivojev 'The Secret behind a Sigh'. It was primarily because of his very mature, serious and philosophical poetry, and on the other hand, I was not indifferent when I saw the audience - the Ethnographic Museum was full. No one would expect that a twenty-year-old Serbian poet could draw such attention from a Belgrade audience."
OLJA IVANJICKI (Painter):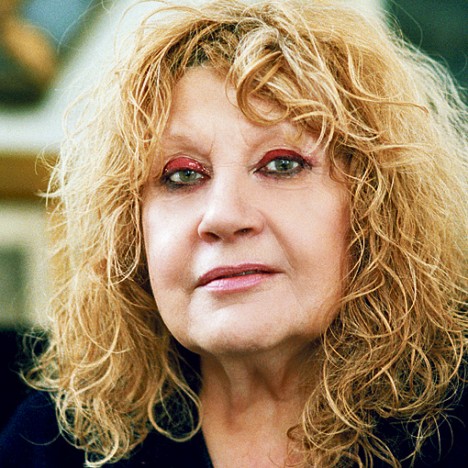 "When I walk into a bookstore I do not look for books by famous authors who have already proved themselves in the belles-lettres. I usually pay attention to new names and books that have appeared quietly, without any pomp. All those books have different fates that are entwined with our lives. On the floor below a book shelf I saw a book with a cover of an angel writing verses in his own blood. I lifted the book, wiping the dust off it. The book was by a Saša Milivojev. I glanced through a couple of symbolic verses full of dramatic conflicts of the lyric subject and a dark picture of the world. It was enough for me to buy the book and take it home, hoping that I would find a ray of light in it, but I was disappointed with the lyrical exaggerations. However, when I turned the last page of the book, I realised that the author was very young and forgave him right away. More than two years later, he called me saying that he wanted me to hear his poems. He read a couple of poems that took my breath away. I saw a firefly that was gone and moved away from him like "The light speck/And the shore remains deserted," the shore on which the young poet was carrying the light in his hands and had the role of a healer."
ŽIŽA STOJANOVIĆ (Actress):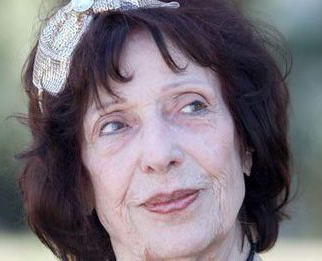 "He is unusually mature for his age; associational and deeply emotional He can soar into the heights, and descend carefully, when appropriate. Saša Milivojev is in love with poetry and beauty, unorthodox and uncatchable..."
EVA RAS (Actress):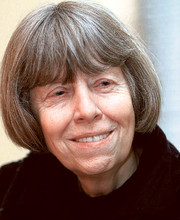 "When I first met Saša Milivojev, I wondered what had become of us, what we had done to not understand a child, a twenty-year-old poet, how come we had allowed him to be so sad, that he felt all the burden of this world as if he had to carry it all by himself. I read his poems, but not out loud. Ages ago, everyone would read poems aloud, but in the fourteenth century Saint Augustine discovered a way of reading poems to himself only, and was therefore burned at the stake as a devil. I read Sašas poems like Saint Augustine did. I realised how sad this child was and that we should support him, as he is only twenty and needs to work on his poetry more."
LJUBOMIR KOKOTOVIĆ (Painter):



"I have a feeling that I have already seen what Saša Milivojev wrote in his poems, and I am trying to convince myself that "that has always slept deep inside me."
MUNIRA AL SHAHRANI (Journalist from Ryiad - Saudi Arabia):
Saša Serbian and his dialogue with Allah

When the deepening of the human soul, and in the creation of the universe Discovers the greatness of Allah (God) who is the Creator, and believes that Allah (God) of the universe. Lord of everything. which leads contemplative souls to know attributes of Allah (God). The greatness of Allah manifested His attributes in full In Poem (dialogue with Allah) By Serbian poet, and he is from Russian origin (Saša Milivojev) Who believes in Christianity, I am not here to talk about His autobiography, but I want to shed light on the words of His poetry Which he speak in it about attributes of Allah, like (.. To you .. Governor .. worship of the universe to Allah ... Loved.. merciful (Rahman ).. Most Merciful (Raheem). Here, absolute faith in the divinity of Allah, And the souls elevate who created from a single, And requests forgiveness from him, After the spirit entity Tired from heavy guilt, he Speak to Allah by clear language detached from any belief. (I believe that Allah is the greatest I ask him to my needs . a barrier was in front of my eyes. .. And great suffering trapped in the body Asking for help from you, O Allah) Self ascend to the Creator(Allah) away from human eyes , Even complain to him weakness of it , When the child cry in pain he go to his mother. she is only able to relieve him. And so is the relationship with Allah .(and we know that Allah is not like humans. he is the Lord who created all human beings And the prophets and messengers and the earth and sky and treesand water and creatures. which back to Allah . And poet back to conversing Allah. (Because I fumbled and ratified the unbelievers.... Honesty and lying .. Allah know everything) .
Allah knows what we do not know .so why can not believe what was revealed to us from the scriptures the Torah, the Bible and the Koran? When Convictions entered in the thought of human Changed it about Oneness of divinity . And absolute faith in him alone Without the involvement of anyone with him. What the poet's search When he asked Allah? That Clear when he said :(So ask for accept my repentance ... ..) Allah is Greatest. Self-has ratified and reason is not a believer. Although it Asks you in the submission To accept the repentance In an internal conflict Between humans belief and faith in Allah. That Distance between a person and the right path. it prison is in dark corners. Running of the light of Belief in Allah Whenever there is faith in himself sets him apart layers of the doctrines of the situation that people select their laws. Consider what he said after he took refuge in to God then asked to repent (Where it seems to people that beautiful thing is that they love.. Women .. Children .... A treasure trove of money ... Gold and silver... Factories .. nice cars and horses .. I want to be in the gardens of Paradise.... where are the great river.. There'll be a slave to you) . And this is what Allah said in the verse : (Beautified for people is the love of that which they desire of women and sons, heaped-up sums of gold and silver, fine branded horses, and cattle and tilled land. That i s the enjoyment of worldly life, but Allah has with Him the best return [i.e., Paradise].) the poet Quote in his verses semi-quotation from the Koran and the Torah and the Bible. And beliefs of human beings remain the curtain at the beginning of his dialogue with Allah. so did not see the words behind. And what the truth of existence and human? What is the real way for the Paradise? I hope that the poet knows that I am a Muslim believing in Allah like him. so attracted me to his verses. but I know a lot in terms of science about Allah and about his Holy books. and I love the Prophet Isa . and I believe in what came down in the Torah and the Bible. but the difference between us as I completed my faith with Allah because I believe in the Qoran which Allah revealed him to Prophet Muhammad . and Allah forgive me because I work with his orders. Quran comprehensive book. Praise be to Allah (God) Who created us believers. I thank the poet Who allowed me to write about the poem. which increased my faith that there is no God but Allah and that Muhammad is the Messenger of Allah . This is an open invitation to interfaith dialogue Through the poem (a dialogue with Allah ) This is what Islam calls him.
READ MORE:
---
SAŠA MILIVOJEV - THE EMIR OF THE CONTEMPORARY POETRY OF SERBIA - ASIDE A BRITISH LIGHTHOUSE
---
THE VOICE OF RUSSIA, INTERVIEW: SAŠA MILIVOJEV, HORRIFIC ORGAN HARVESTING LAIR DESCRIBED BY AN EYEWITNESS
---
PROFESSOR EMERITUS PHD RADE BOŽOVIĆ ABOUT THE VERSES OF SAŠA MILIVOJEV'S "PAIN OF THE WORLD"
---
SAŠA MILIVOJEV ... FANTASTIC, GIFTED AND HONEST YOUNG PERSON RISE OUT OF THE SERBIAN MIRE!
---
PROFESSOR PHD MILA ALEČKOVIĆ ABOUT THE POETRY OF SAŠA MILIVOJEV
---
DALIBORKA STOJŠIĆ: "SAŠA MILIVOJEV - THE SON OF THE SOUL"
---
OLGA STOJANOVIĆ: CONTRO-VERSION AND PER-VERSION ABOUT THE BOY FROM THE YELLOW HOUSE - SAŠA MILIVOJEV
---
THE OSLO TIMES: SAŠA MILIVOJEV - THE BOY FROM THE YELLOW HOUSE
---
SAŠA MILIVOJEV - WHEN THE FIREFLY IS GONE - CONTEMPORARIES ABOUT THE AUTHOR
---
MILAN B. POPOVIĆ: YOUTH GRAPPLED IN FEROCIOUS CLINCH - SAŠA MILIVOJEV
---
---
---
---
SAŠA MILIVOJEV - JANUARY 2021 - 2
---
SAŠA MILIVOJEV - JANUARY 2021 - 3
---
SAŠA MILIVOJEV - JANUARY 2021 - 4
---
SAŠA MILIVOJEV - JANUARY 2021 - 5
---
Saša Milivojev - THE REJOICING SONG
---
Saša Milivojev - WELTSCHMERZ ("WORLD PAIN") THE PAIN OF THE WORLD
---
Saša Milivojev - OF DEEP STATE AND WORSHIPERS OF SATAN - LORDS OF THE WORLD
---
Saša Milivojev - A CHALICE OF GORE
---
Saša Milivojev - THE PUNISHMENT (ON THE CONSEQUENCES OF BIOLOGICAL WARFARE AND EXPERIMENTATION ON HUMANS)
---
---
Saša Milivojev - THE GREAT DYING, THE PESTILENCE
---
Saša Milivojev - A MESSAGE AFTER DEATH
---
---
Saša Milivojev - THERE IS NO MORE POETRY, IT'S OVER
---
Saša Milivojev - WICKED SOULLES WORLD
---
Saša Milivojev - THE STRANGER (WEARY OF WORLD'S PAIN)
---
---
Saša Milivojev - POET THE UNDYING
---
Saša Milivojev - BLACK STONE (MECCA, SAUDI ARABIA)
---
---
---
---
---
---
---
---
---
Saša Milivojev - THE UMBILICAL CORD
---
Saša Milivojev - THE BRIDGE OF SIGHS
---
Saša Milivojev - BEGGING (TARNISHED SOULS) FOR LOVE WITH MY SONGS
---
Saša Milivojev - COSMIC MOTHER
---
Saša Milivojev - AS IF YOU WERE HERE
---
Saša Milivojev - IMMORTAL SHE - ISIDORA BJELICA
---
---
Saša Milivojev - WHEN THE FIREFLY IS GONE
---
---
---
---
Saša Milivojev - ON THE ICEBERG
---
Saša Milivojev - WINE AND FIRE
---
Saša Milivojev - TILL THE WORLD'S END
---
Saša Milivojev - AT THE RIVER'S END
---
---
---
Saša Milivojev - A SLUMBER FIREFLY
---
---
Saša Milivojev - A FAIRY'S CIRCLE DANCE
---
---
Saša Milivojev - ACROSS THE RIVER
---
Saša Milivojev - TO THE DREAM MARKET
---
---
---
---
Saša Milivojev - NOT AFRAID OF FATE
---
---
---
---
Saša Milivojev - A BIRD IN A CAGE
---
Saša Milivojev - NO ONE TO DEDICATE A POEM TO
---
---
---
---
Saša Milivojev - TO PUT THE SUN OUT
---
---
Saša Milivojev - A NIGHT SHEPHERD
---
Saša Milivojev - PRIMORDIAL SIN
---
Saša Milivojev - IN AN OLD CHURCH
---
---
Saša Milivojev - AT THE CROSSROADS
---
Saša Milivojev - THE LAST HORSEMAN
---
---
---
---
---
---
---
Saša Milivojev - CONVERSATION WITH ALLAH
---
Saša Milivojev - WHEN THE FIREFLY IS GONE
---
---
---
Saša Milivojev - THE FIREFLY AND THE WIND
---
---
---
---
萨沙•米利沃耶夫, Saşa Milivoyev, サーシャ・ミリヴォエフ,
Sasha Milivoyev, साशा मिलीवोएव, Саша Миливойев, ساشا میلیوویف,
Saša Milivojev, Σάσα Μιλιβόγιεφ, Sasa Milivojev, Sacha Milivoyév,
Sascia Milivoev, Sasza Miliwojew, Sacha Milivoev, Sasha Milivojev,
ሳሻ ሚሊቮዬቭ, Саша Миливоев, Саша Миливојев, ساشا ميليفويف
---
www.sasamilivojev.com
Copyright © by Saša Milivojev, 2023 - All Rights Reserved