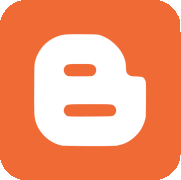 Saša Milivojev
BLACK STONE
MECCA, SAUDI ARABIA
Translated by Ljubica Yentl Tinska
Sinful, on my knees,
with tears in my eyes,
I'm pleading,
begging for forgiveness,
when blood-red turned the skies,
the stone grew darker,
blacker than night,
and it used to be white,
as luminous as the daylight,
when from the Garden above,
it fell many a warm Mays ago,
when it fell from Jannah,
far, far down below,
it was whiter than milk
and whiter than snow,
blackened from within,
from human malice and sin.
the dushman came from far away,
tried bringing Kaaba to its knees,
killing Muslims,
the desert still bleeds,
covered in corpses,
devoured by rodents and beasts.
The Judgement Days are dawning soon.
merge with the Moon,
Into the particles
the hills will be shattered,
spill like the honey that is melted,
Allah will be a righteous judge to everyone,
To the fires of hell, the monsters will succumb,
The stone will shine
with whiteness of dazzling purity,
The stone will be singing eternally,
The songs of joy, love and harmony.
Saša Milivojev
Translated by
Ljubica Yentl Tinska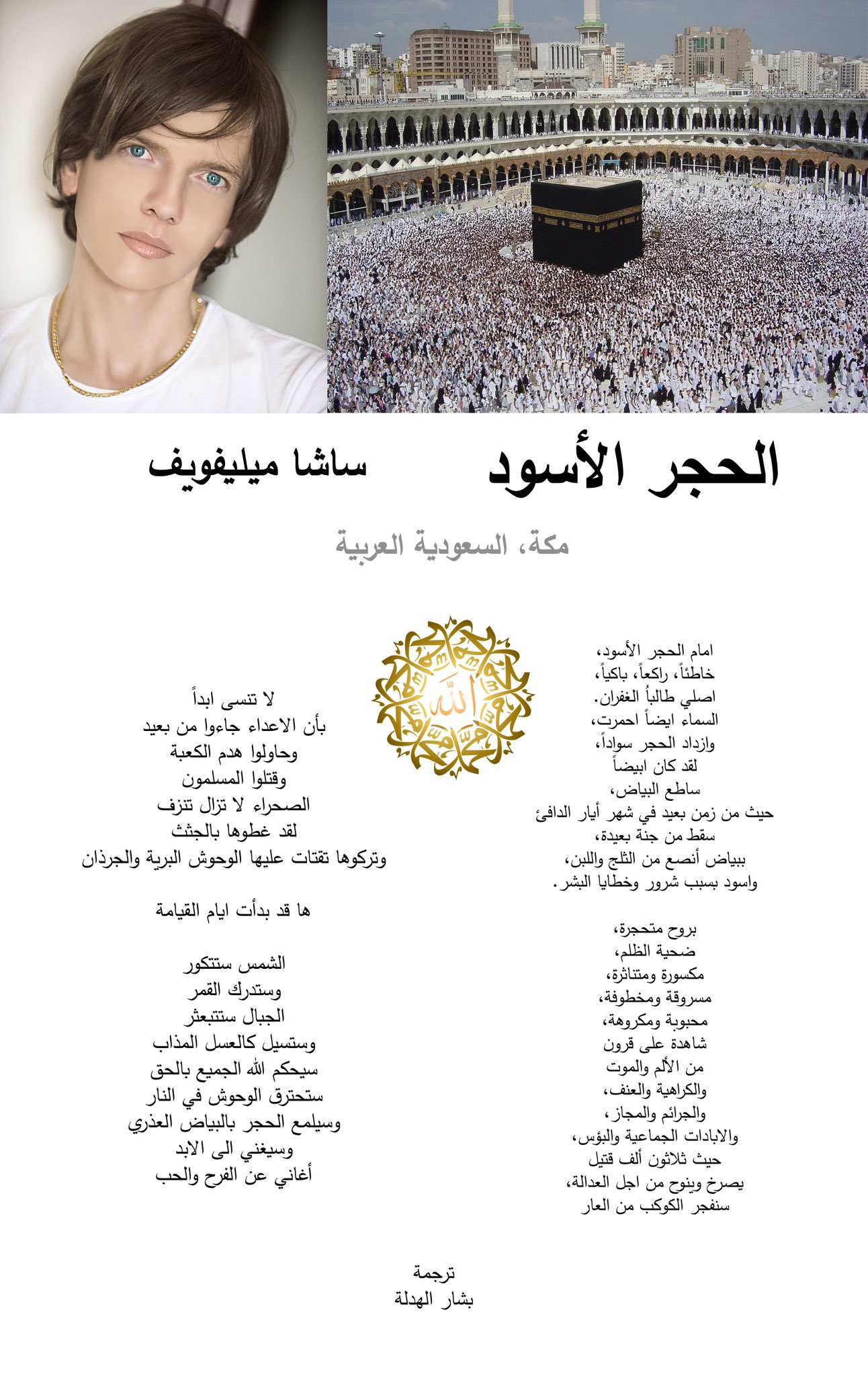 READ MORE:
---
SAŠA MILIVOJEV - THE EMIR OF THE CONTEMPORARY POETRY OF SERBIA - ASIDE A BRITISH LIGHTHOUSE
---
THE VOICE OF RUSSIA, INTERVIEW: SAŠA MILIVOJEV, HORRIFIC ORGAN HARVESTING LAIR DESCRIBED BY AN EYEWITNESS
---
PROFESSOR EMERITUS PHD RADE BOŽOVIĆ ABOUT THE VERSES OF SAŠA MILIVOJEV'S "PAIN OF THE WORLD"
---
SAŠA MILIVOJEV ... FANTASTIC, GIFTED AND HONEST YOUNG PERSON RISE OUT OF THE SERBIAN MIRE!
---
PROFESSOR PHD MILA ALEČKOVIĆ ABOUT THE POETRY OF SAŠA MILIVOJEV
---
DALIBORKA STOJŠIĆ: "SAŠA MILIVOJEV - THE SON OF THE SOUL"
---
OLGA STOJANOVIĆ: CONTRO-VERSION AND PER-VERSION ABOUT THE BOY FROM THE YELLOW HOUSE - SAŠA MILIVOJEV
---
THE OSLO TIMES: SAŠA MILIVOJEV - THE BOY FROM THE YELLOW HOUSE
---
SAŠA MILIVOJEV - WHEN THE FIREFLY IS GONE - CONTEMPORARIES ABOUT THE AUTHOR
---
MILAN B. POPOVIĆ: YOUTH GRAPPLED IN FEROCIOUS CLINCH - SAŠA MILIVOJEV
---
---
---
---
SAŠA MILIVOJEV - JANUARY 2021 - 2
---
SAŠA MILIVOJEV - JANUARY 2021 - 3
---
SAŠA MILIVOJEV - JANUARY 2021 - 4
---
SAŠA MILIVOJEV - JANUARY 2021 - 5
---
Saša Milivojev - THE REJOICING SONG
---
Saša Milivojev - WELTSCHMERZ ("WORLD PAIN") THE PAIN OF THE WORLD
---
Saša Milivojev - OF DEEP STATE AND WORSHIPERS OF SATAN - LORDS OF THE WORLD
---
Saša Milivojev - A CHALICE OF GORE
---
Saša Milivojev - THE PUNISHMENT (ON THE CONSEQUENCES OF BIOLOGICAL WARFARE AND EXPERIMENTATION ON HUMANS)
---
---
Saša Milivojev - THE GREAT DYING, THE PESTILENCE
---
Saša Milivojev - A MESSAGE AFTER DEATH
---
---
Saša Milivojev - THERE IS NO MORE POETRY, IT'S OVER
---
Saša Milivojev - WICKED SOULLES WORLD
---
Saša Milivojev - THE STRANGER (WEARY OF WORLD'S PAIN)
---
---
Saša Milivojev - POET THE UNDYING
---
Saša Milivojev - BLACK STONE (MECCA, SAUDI ARABIA)
---
---
---
---
---
---
---
---
---
Saša Milivojev - THE UMBILICAL CORD
---
Saša Milivojev - THE BRIDGE OF SIGHS
---
Saša Milivojev - BEGGING (TARNISHED SOULS) FOR LOVE WITH MY SONGS
---
Saša Milivojev - COSMIC MOTHER
---
Saša Milivojev - AS IF YOU WERE HERE
---
Saša Milivojev - IMMORTAL SHE - ISIDORA BJELICA
---
---
Saša Milivojev - WHEN THE FIREFLY IS GONE
---
---
---
---
Saša Milivojev - ON THE ICEBERG
---
Saša Milivojev - WINE AND FIRE
---
Saša Milivojev - TILL THE WORLD'S END
---
Saša Milivojev - AT THE RIVER'S END
---
---
---
Saša Milivojev - A SLUMBER FIREFLY
---
---
Saša Milivojev - A FAIRY'S CIRCLE DANCE
---
---
Saša Milivojev - ACROSS THE RIVER
---
Saša Milivojev - TO THE DREAM MARKET
---
---
---
---
Saša Milivojev - NOT AFRAID OF FATE
---
---
---
---
Saša Milivojev - A BIRD IN A CAGE
---
Saša Milivojev - NO ONE TO DEDICATE A POEM TO
---
---
---
---
Saša Milivojev - TO PUT THE SUN OUT
---
---
Saša Milivojev - A NIGHT SHEPHERD
---
Saša Milivojev - PRIMORDIAL SIN
---
Saša Milivojev - IN AN OLD CHURCH
---
---
Saša Milivojev - AT THE CROSSROADS
---
Saša Milivojev - THE LAST HORSEMAN
---
---
---
---
---
---
---
Saša Milivojev - CONVERSATION WITH ALLAH
---
Saša Milivojev - WHEN THE FIREFLY IS GONE
---
---
---
Saša Milivojev - THE FIREFLY AND THE WIND
---
---
---
---
萨沙•米利沃耶夫, Saşa Milivoyev, サーシャ・ミリヴォエフ,
Sasha Milivoyev, साशा मिलीवोएव, Саша Миливойев, ساشا میلیوویف,
Saša Milivojev, Σάσα Μιλιβόγιεφ, Sasa Milivojev, Sacha Milivoyév,
Sascia Milivoev, Sasza Miliwojew, Sacha Milivoev, Sasha Milivojev,
ሳሻ ሚሊቮዬቭ, Саша Миливоев, Саша Миливојев, ساشا ميليفويف
---
www.sasamilivojev.com
Copyright © by Saša Milivojev, 2023 - All Rights Reserved