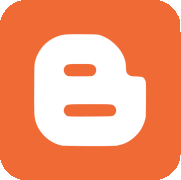 WHEN THE FIREFLY IS GONE
YOUTH GRAPPLED IN FEROCIOUS CLINCH
An underground Critic by Milan B. Popović (poet, journalist)
Source: BLIC NEWSPAPERS, 18.4.2010
WHEN THE FIREFLY IS GONE is a book, significantly and distinctively diverging from the contest of domestic and even regional — Balkan, literary publications by being written in three languages: in Serbian, English and Arabic.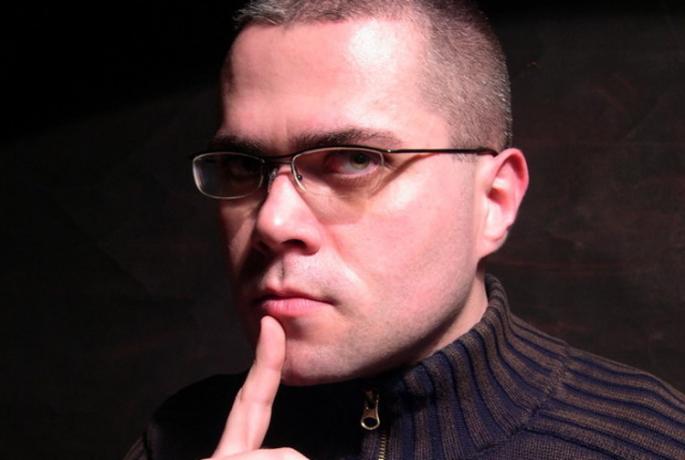 WHO IS THE POET, DE FACTO?

Saša Milivojev, acts from the shadow, from some kind of poet's sanctum and a kind of bunker. He is, on some part, boyishly incorrupt and supremely regally aestheticized. On the other side of this reflexive quill, he is livid, valiant, trenchant and semantically extreme. At times it may seem that his poetry bleeds into a kiss, at times it bites vividly sinking its teeth.

The lyrical subject of this book is thoughtful, sacred, non-obscure and almost amply religious. He jumps off the rails of the ingrained faith, even of religion, onto an entirely new ones, disparate, but no less acknowledged. The lyrical subject finds itself in a certain spiritual but also entirely metaphysical intersection. At times he weeps, at times he pleas, sometimes he gives in, sometimes he gives up. He searches for himself. Nevertheless, he plunges into the most profound membranes of the pneuma piercing through all auras, velums, and even chakras.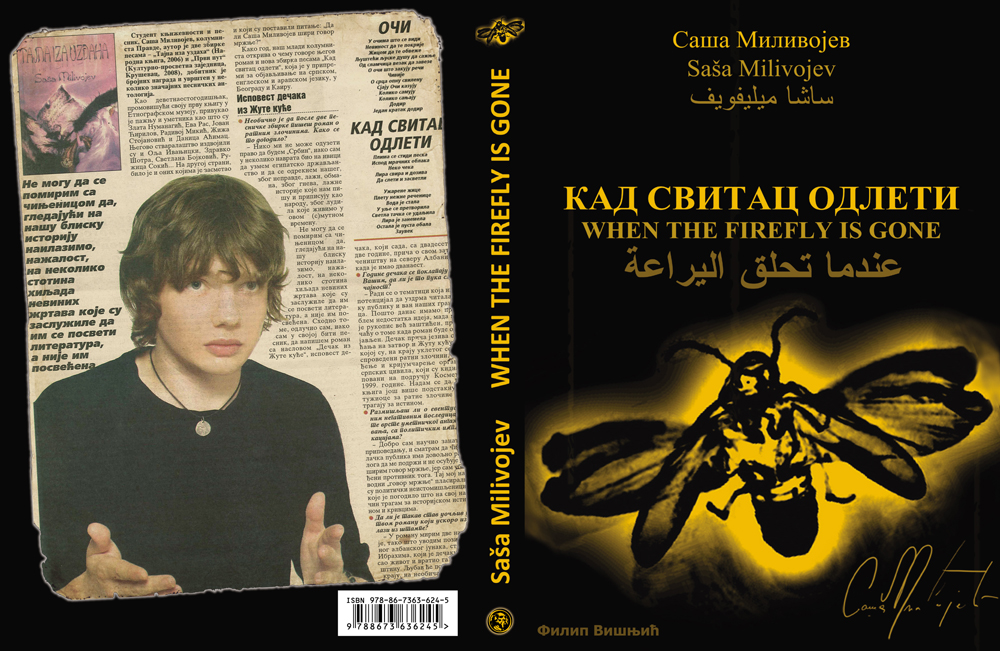 If I was to travel to Cairo, Dubai, London, to all and every other destination in the world, I would surely take the book with me. I would even admonish the local, domestic men of the pen to leaf through it and peruse. To see and perceive what they have, due to the countless chores, toil and unread and accumulated material — overlooked, and are unknowingly or deliberately, intentionally or unintentionally culpable towards. To hear and finally discern the aching cry of the intellect, virtuosity and youth grappled in ferocious clinch of so-called life in this vicious altruists' age of ours.
So how does one conclude? Not so far ago, on an unbelievably and exceptionally well attended promotion of the book When the Firefly is Gone in the Ethnographic Museum, the attending devotees of a poetical word, were able to cognise and encounter, silently and with great appreciation, the energy of Saša's rhymical tear-offs that even the actress Ivana Žigon wasn't unsusceptible to. They all knew how, your signatory included, to interpret and feel them. And how about you?
Translated by Ljubica Yentl Tinska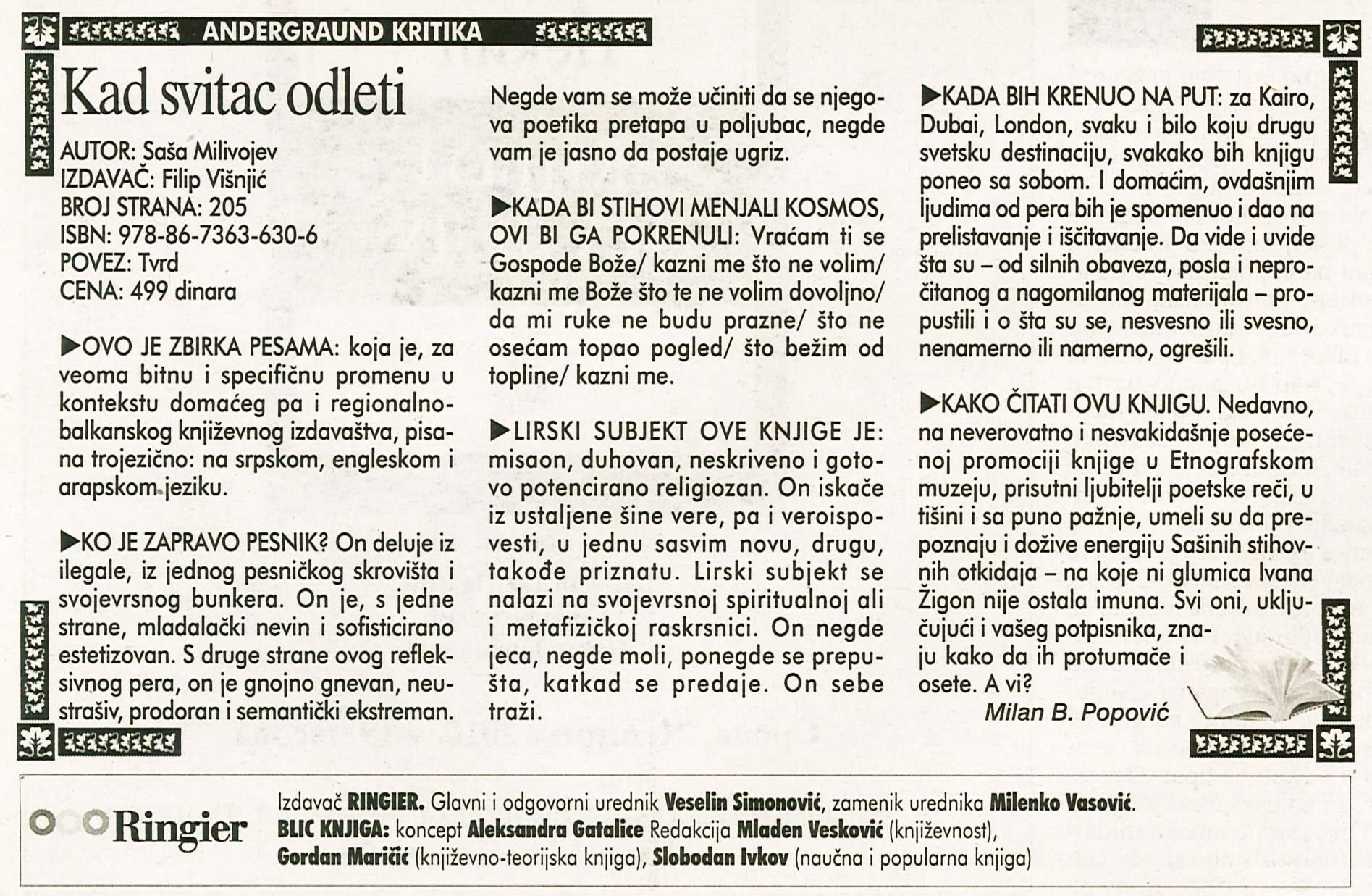 READ MORE:
---
SAŠA MILIVOJEV - THE EMIR OF THE CONTEMPORARY POETRY OF SERBIA - ASIDE A BRITISH LIGHTHOUSE
---
THE VOICE OF RUSSIA, INTERVIEW: SAŠA MILIVOJEV, HORRIFIC ORGAN HARVESTING LAIR DESCRIBED BY AN EYEWITNESS
---
PROFESSOR EMERITUS PHD RADE BOŽOVIĆ ABOUT THE VERSES OF SAŠA MILIVOJEV'S "PAIN OF THE WORLD"
---
SAŠA MILIVOJEV ... FANTASTIC, GIFTED AND HONEST YOUNG PERSON RISE OUT OF THE SERBIAN MIRE!
---
PROFESSOR PHD MILA ALEČKOVIĆ ABOUT THE POETRY OF SAŠA MILIVOJEV
---
DALIBORKA STOJŠIĆ: "SAŠA MILIVOJEV - THE SON OF THE SOUL"
---
OLGA STOJANOVIĆ: CONTRO-VERSION AND PER-VERSION ABOUT THE BOY FROM THE YELLOW HOUSE - SAŠA MILIVOJEV
---
THE OSLO TIMES: SAŠA MILIVOJEV - THE BOY FROM THE YELLOW HOUSE
---
SAŠA MILIVOJEV - WHEN THE FIREFLY IS GONE - CONTEMPORARIES ABOUT THE AUTHOR
---
MILAN B. POPOVIĆ: YOUTH GRAPPLED IN FEROCIOUS CLINCH - SAŠA MILIVOJEV
---
---
---
---
SAŠA MILIVOJEV - JANUARY 2021 - 2
---
SAŠA MILIVOJEV - JANUARY 2021 - 3
---
SAŠA MILIVOJEV - JANUARY 2021 - 4
---
SAŠA MILIVOJEV - JANUARY 2021 - 5
---
Saša Milivojev - THE REJOICING SONG
---
Saša Milivojev - WELTSCHMERZ ("WORLD PAIN") THE PAIN OF THE WORLD
---
Saša Milivojev - OF DEEP STATE AND WORSHIPERS OF SATAN - LORDS OF THE WORLD
---
Saša Milivojev - A CHALICE OF GORE
---
Saša Milivojev - THE PUNISHMENT (ON THE CONSEQUENCES OF BIOLOGICAL WARFARE AND EXPERIMENTATION ON HUMANS)
---
---
Saša Milivojev - THE GREAT DYING, THE PESTILENCE
---
Saša Milivojev - A MESSAGE AFTER DEATH
---
---
Saša Milivojev - THERE IS NO MORE POETRY, IT'S OVER
---
Saša Milivojev - WICKED SOULLES WORLD
---
Saša Milivojev - THE STRANGER (WEARY OF WORLD'S PAIN)
---
---
Saša Milivojev - POET THE UNDYING
---
Saša Milivojev - BLACK STONE (MECCA, SAUDI ARABIA)
---
---
---
---
---
---
---
---
---
Saša Milivojev - THE UMBILICAL CORD
---
Saša Milivojev - THE BRIDGE OF SIGHS
---
Saša Milivojev - BEGGING (TARNISHED SOULS) FOR LOVE WITH MY SONGS
---
Saša Milivojev - COSMIC MOTHER
---
Saša Milivojev - AS IF YOU WERE HERE
---
Saša Milivojev - IMMORTAL SHE - ISIDORA BJELICA
---
---
Saša Milivojev - WHEN THE FIREFLY IS GONE
---
---
---
---
Saša Milivojev - ON THE ICEBERG
---
Saša Milivojev - WINE AND FIRE
---
Saša Milivojev - TILL THE WORLD'S END
---
Saša Milivojev - AT THE RIVER'S END
---
---
---
Saša Milivojev - A SLUMBER FIREFLY
---
---
Saša Milivojev - A FAIRY'S CIRCLE DANCE
---
---
Saša Milivojev - ACROSS THE RIVER
---
Saša Milivojev - TO THE DREAM MARKET
---
---
---
---
Saša Milivojev - NOT AFRAID OF FATE
---
---
---
---
Saša Milivojev - A BIRD IN A CAGE
---
Saša Milivojev - NO ONE TO DEDICATE A POEM TO
---
---
---
---
Saša Milivojev - TO PUT THE SUN OUT
---
---
Saša Milivojev - A NIGHT SHEPHERD
---
Saša Milivojev - PRIMORDIAL SIN
---
Saša Milivojev - IN AN OLD CHURCH
---
---
Saša Milivojev - AT THE CROSSROADS
---
Saša Milivojev - THE LAST HORSEMAN
---
---
---
---
---
---
---
Saša Milivojev - CONVERSATION WITH ALLAH
---
Saša Milivojev - WHEN THE FIREFLY IS GONE
---
---
---
Saša Milivojev - THE FIREFLY AND THE WIND
---
---
---
---
萨沙•米利沃耶夫, Saşa Milivoyev, サーシャ・ミリヴォエフ,
Sasha Milivoyev, साशा मिलीवोएव, Саша Миливойев, ساشا میلیوویف,
Saša Milivojev, Σάσα Μιλιβόγιεφ, Sasa Milivojev, Sacha Milivoyév,
Sascia Milivoev, Sasza Miliwojew, Sacha Milivoev, Sasha Milivojev,
ሳሻ ሚሊቮዬቭ, Саша Миливоев, Саша Миливојев, ساشا ميليفويف
---
www.sasamilivojev.com
Copyright © by Saša Milivojev, 2023 - All Rights Reserved